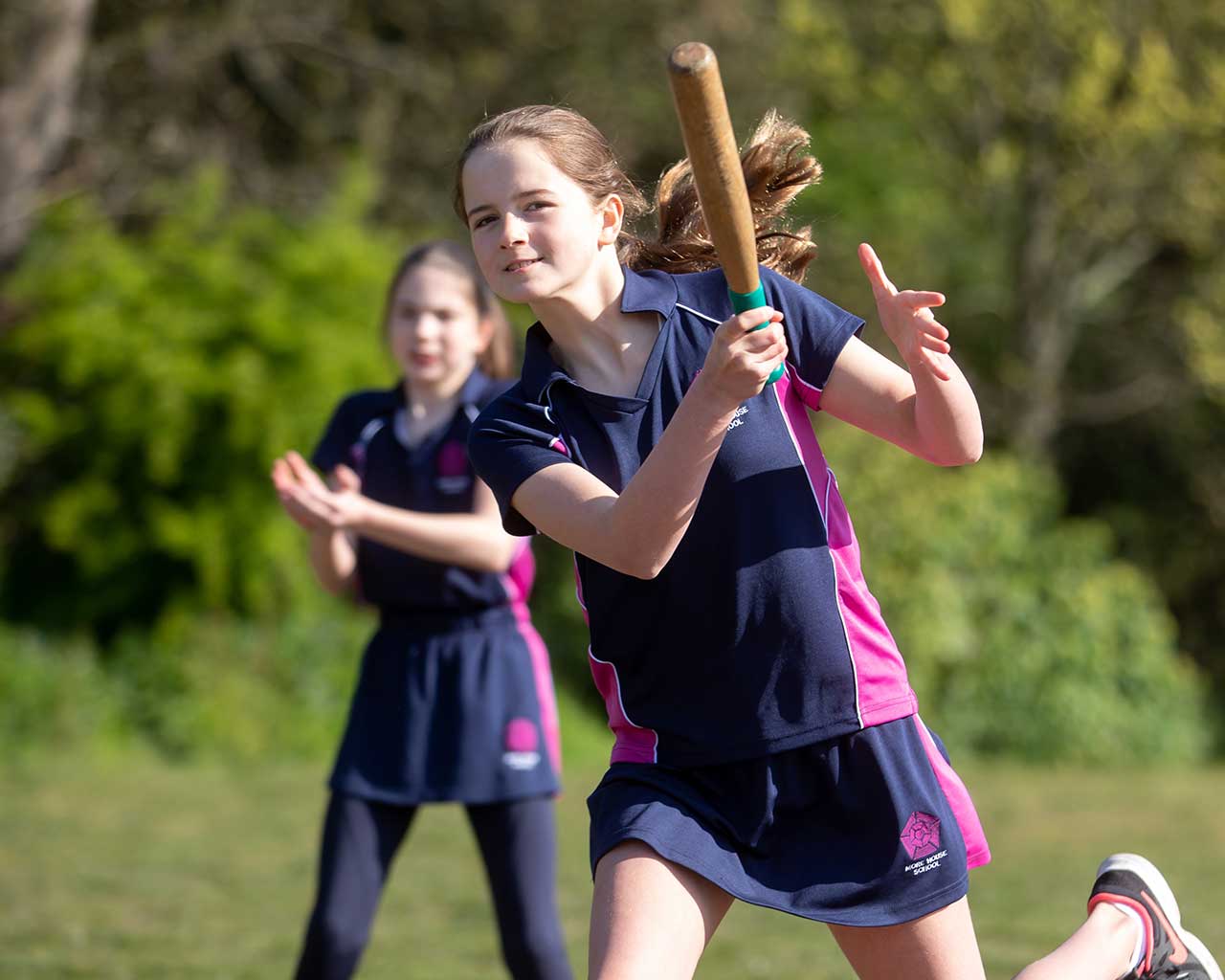 All school uniform (with the exception of our choir dress) can be obtained from the Perry Uniform 
The Kathleen choir dress can be ordered here 
Please contact Jo Woodforde or Sophie Wilson if you would like to enquire about second-hand uniform which is dealt with by More House Parents Association.
If you are a current or past parent and would like to donate some second-hand uniform please contact either Jo Woodforde or Sophie Wilson directly.
All items marked with an asterisk must be obtained from Perry Uniform or from our second-hand uniform shop. The black choir dress must be ordered from Black Dress Code.
School Uniform
Navy blue v-neck jumper – regulation pattern *
Long-sleeve or short-sleeve gingham blouse – regulation pattern *
Navy blue corduroy skirt – regulation pattern * or navy blue trousers
Navy blue, black or white socks or tights
Sensible shoes in black – leather and flat (no boots and no heels)
Outdoor navy coat regulation pattern * or the pupil's own choice of plain navy or black coat
Sports Kit
Navy polo shirt *
Navy skort or navy shorts *
Navy hoodie *
Waterproof jacket *
Waterproof trousers *
Navy leggings *
Athletic trainers (Converse, Vans, and other canvas fashion shoes are not acceptable)
Navy base layer * (optional)
Choir Uniform
Black 'Kathleen' choir dress from Black Dress Code Ltd. The order link is above. (For some girls the dresses will need taking up a little. We recommend keeping the dresses as long as possible so that they will last your daughters for a number of years.)
House Uniform
House t-shirt in your allocated house colour (please ensure you know which house your daughter is in before purchase) * Canterbury - Green, Iona - Blue, Santiago - Yellow, Walsingham - Red.